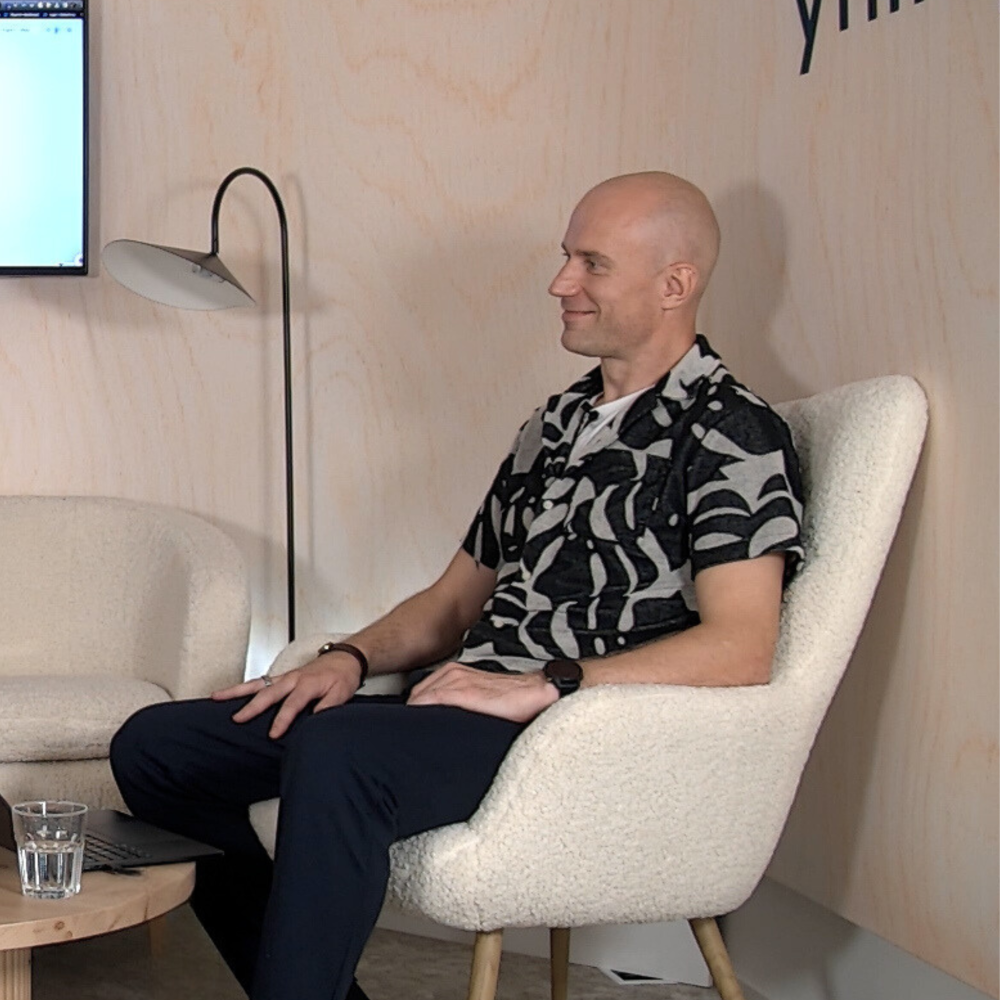 Tagomo Studio Enables Podcasts, Videos, and Other Program Productions
Welcome to the world of sound and image!
Podcasts as well as other audio and video productions have gained significant popularity in recent years. As Tagomo is a modern advertising agency, we decided to jump into the category!
A professional studio has been built at Tagomo's Turku office. Thanks to the changeable brand backdrop on the back wall, the studio can be transformed to suit any company's branding! In this base, various high-quality programs can be produced:
podcasts
webinars (and other live streams)
recordings (e.g., instructions and presentations)
recruitment campaigns
product launches
audio advertisements
You choose, we implement!
Our studio enables the utilization of various audio and video contents in a company's internal marketing and offers a completely new marketable entity to customers. In this genre, there is really room for ideas – our studio brings ideas to life!
Contact us ›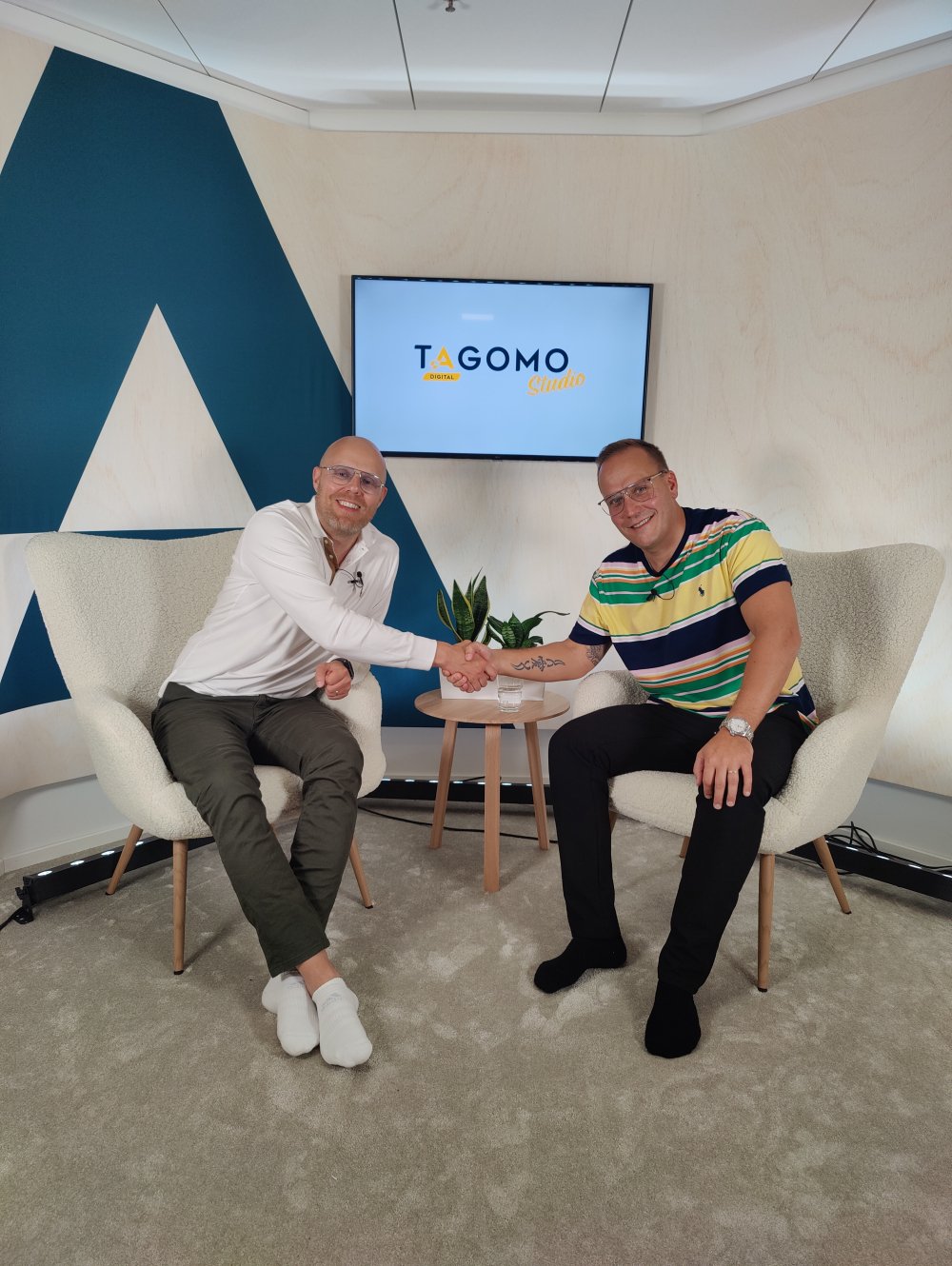 Collaborating with a Versatile Production Company, Tarinatalli
Studio productions are implemented in collaboration with our partner Tarinatalli. The production company serves Tagomo's clients with a top-tier team of creators.
As we want to offer our clients only the best quality, we have chosen a partner who shares the same ambition. Helsinki-based Tarinatalli, founded by Aki Linnanahde in 2006, specializes in building concepts, scripting, and skillfully handling the production of various programs from start to finish!
At Tagomo, we understand the business needs of client companies and master the secrets of digital marketing – this is an unbeatable combo for your company too!
Contact us ›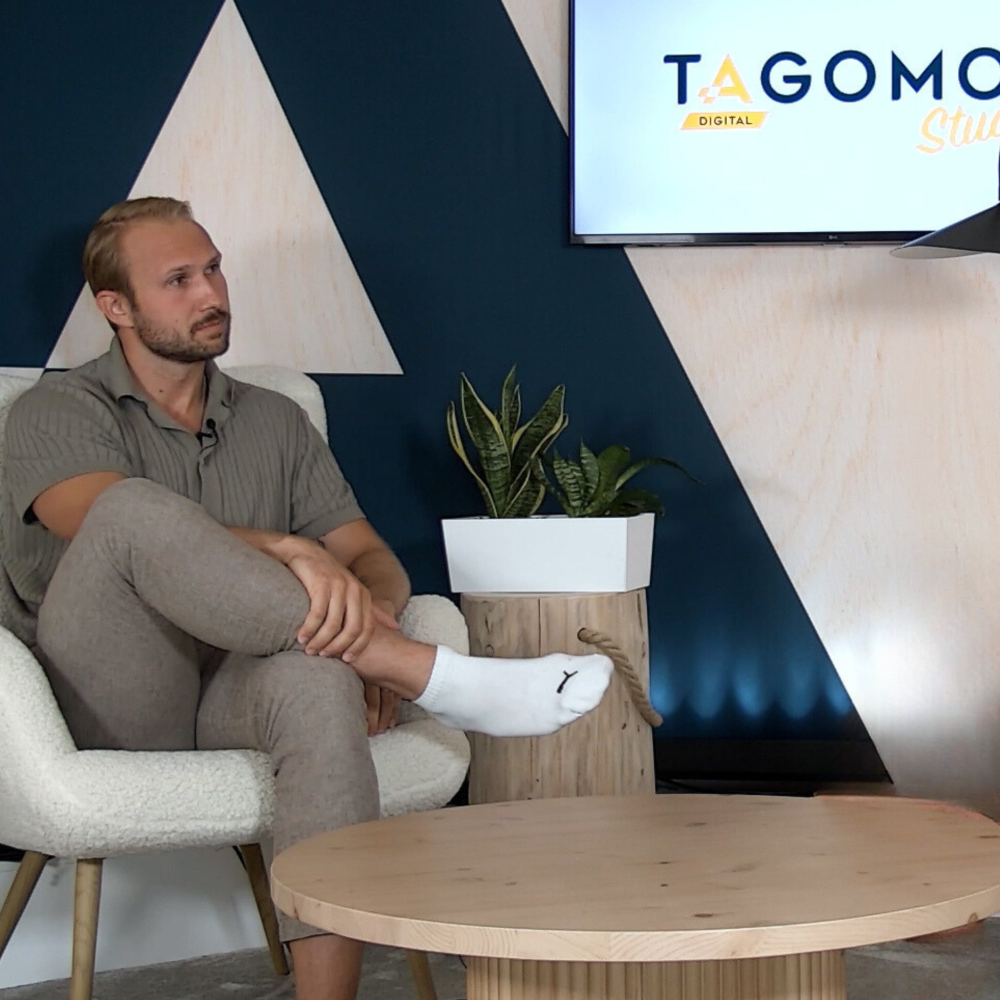 Why Choose Tagomo Studio?
Thanks to our collaboration with Tarinatalli, productions can be carried out not only in our Turku studio but also in Tarinatalli's studio in Helsinki.
Audio and video content are an impactful way to convey marketing and advertising messages. Social media plays a significant role in today's marketing, so sound alone is no longer enough, video is also needed. Tagomo Studio offers both!
The advantage of studio productions is that they can be utilized across numerous different channels. The same material can be edited for content suitable for websites as well as social media platforms – wherever it's needed. Shall we start implementing?
Contact us ›